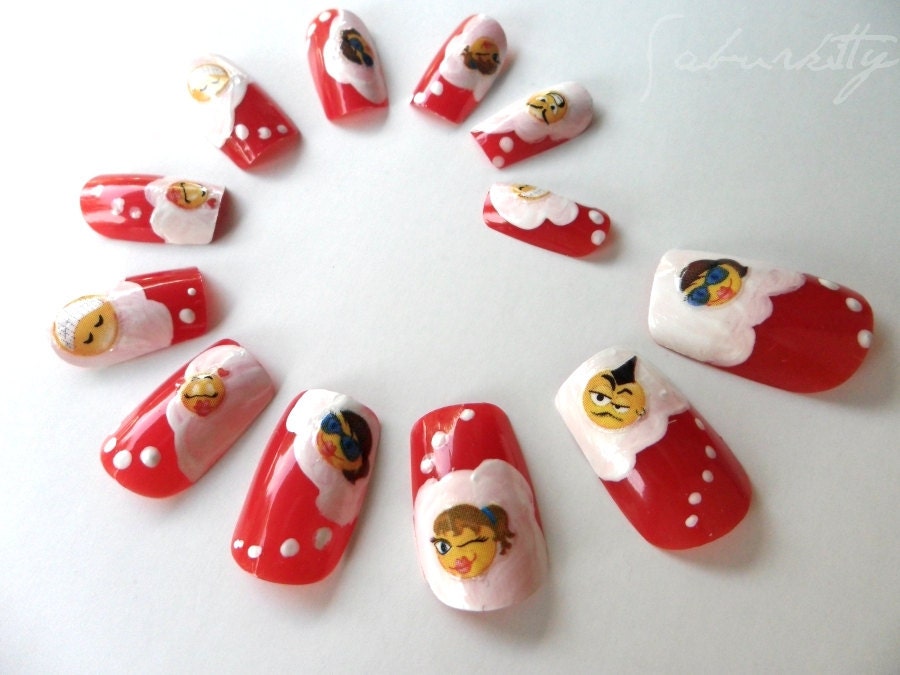 March 2nd, 2012, my techy 'IM Me' nails were featured in Etsy's newsletter called '
Finds
'.
I received a few emails that day, telling me I was in Finds. I was so excited to see my nails in the 'DIY Your Own Canvas' titled section of the newsletter. What is more DIY and repeated fun, than doing nails!?
I loved being featured with so many unique items and this, like every nail art Finds feature, is a huge boost for handmade nail art on Etsy! Maybe soon we will even get our own category? Wishful thinking but a great dream!
You can see more of my nail art creations in my Etsy shop,
Saburkitty Designs
. Stop in often, I am working a few fun items for summer!
(^.^)/xo