I have been working on my new branding for this holiday season of 2011-2012. I disliked the way these nails looked just laid out flat, like lifeless art. Normally I remove them from their harsh uninspired structure. After all my nautilus branding has gotten me many compliments and fits my mermaid themed pedicure sets very nicely. I have come a long way taking photo and want my Etsy store front a little more appealing. This isn't just selling items for me, it's art, my portfolio, my custom work history and in some ways my future in nail art. I have learned the hard way that I have only one chance to capture these item, after they sell bad photos are depressing, even worse hard to show an items true beauty.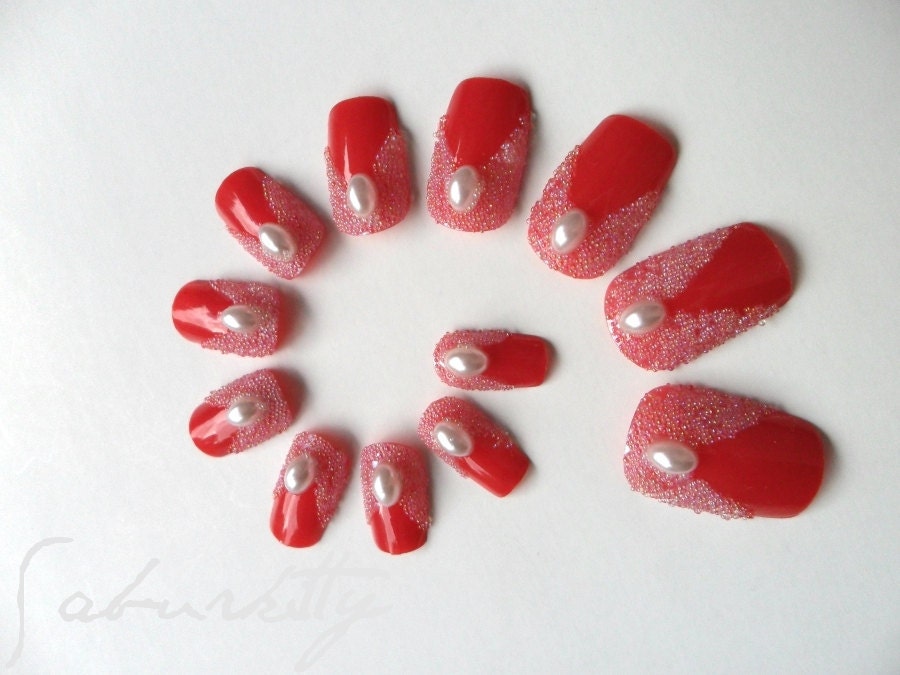 Nautilus Branding by Saburkitty
Then I was inspired, there is origami! I love Origami!
My father spends hours working on his 177 fold phoenix and crease patterns. He taught me origami when I was young, I'm not as good at it as he is but I try my best. He makes lucky stars and I made the pot. lol
If you look close you'll see me around, well my little branding. On tumblr, facebook, my website, Etsy, and even Google+.
Branding has changed how I look at taking photos, I still need practice to perfect the photos but this is a fun start!