It's warm in Virginia, with highs in the 70's it's hard to get in a Christmas or holiday mood. Especially since I grew up in a cold, snowy, rainy climate for the winters months. Ever since we have moved to the south, I find it hard to be in a wintry mood. But I complain now and I am sure in February we will be getting ice storms with no electric.
*
ick
*
In hopes of feeling more festive, I have designed my store front at Etsy, to reflect the changing season. I ran a sale last year with little results. I only have 30 items in shop, no made to order and ran a Black Friday, Cyber Monday sale. Though I am not running any special sales events this year, I believe everything is priced fairly. I have
73
items in shop and a "
Stocking Stuff
" section. All items in that section are under $20, that is including shipping price on most.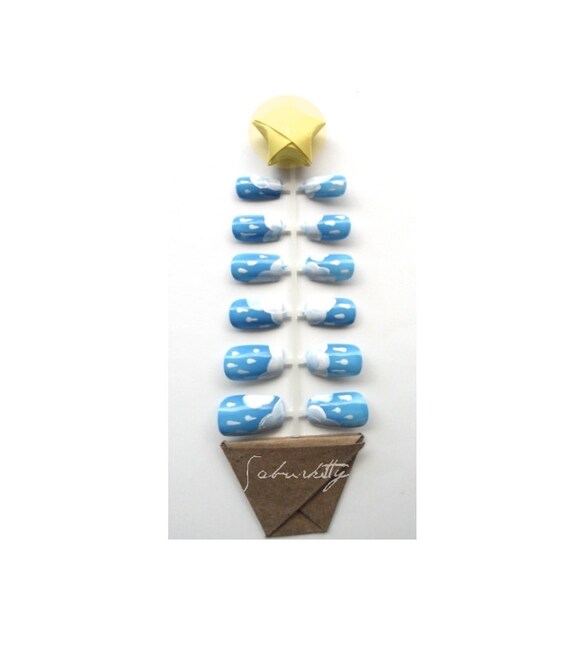 My newest Rainy Day nails are part of 73 items available, all of which can be made to order in desired colors. Details can be added to any nail sets listed, All just one convo away!
(^.^)/ xo's,